Contact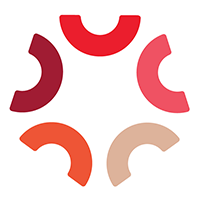 The Faculty of Sociology and Social Work offers specialisations in the field of sociology, anthropology, social work and human resources management. Students can opt for a line of study in Romanian or Hungarian. Every year, a series of classes are held in English and receive international students.
In a dynamic academic environment which is responsive to social reality, we cultivate the tradition of interactive learning and collaboration between teachers and students in research projects and social intervention.
Our graduates work as expert-consultants in marketing and human resources departments of public and private institutions, researchers at polling institutes, journalists, social workers, school counsellors, university teachers and school teachers.
Admission fee for Romanian citizens, European Union Citizens, European Economic Area citizens and Swiss Confederation citizens for the 2023 / 2024 academic year
EU: European Union; EEA: European Economic Area; SC: Swiss Confederation;
ADMISSION FEE = ADMISSION PROCESS + ADMISSION REGISTRATION
For tax reductions or waivers, please see our Admissions Regulations
UNDERGRADUATE LEVEL - Admission Process
Specialisation / Field
Undergraduate level (lei)
Full time
Distance Learning
All specialisations(including Reșița)

50
50
UNDERGRADUATE LEVEL - Admission registration
Specialisation / Field
Undergraduate level (lei)
Full time
Distance Learning
All specialisations.
150
150